Reposted from Back Country Pilot forum:
http://www.backcountrypilot.org/foru...14549?start=20
Oracover is a "one-step" fabric covering which comes as a finished coloured product (no base coat, silver, or paint -unless you want details) some are now using as an alternative to conventional methods. I thought this might be useful here.
I had a chance to visit my friend who's using the Oratex on his Bearhawk,
The application process looks to be very easy, you apply the structural adhesive "glue" product as you need it, let it set, the apply the fabric using heat from a gun or iron to activate the glue. If you need to change a panel or make a mistake, the glue can be head activated over again. It takes well over 250*C to activate, so no worries about ambient heat softening the glue outdoors. For a first-timer covering job, the quality looked fantastic.
The material doesn't feel the same as a typical Ceconite installation, it's a springy sort of fabric with slightly more texture, and certainly a lighter product when finished. The edges of tapes visually stand out *ever* so slightly more than a painted Ceconite covering, I suppose because the lines are sharper. Some might prefer this look. It comes in three weights, the lightest was very flimsy and I'd suggest it's not for "real" aircraft exteriors. It's probably aimed at Ultralights, but should work well for an interior fabric. The fabric is two sided, so you need to get it right-way-up, one has a rougher surface for the structural adhesive to adhere to.
It did not appear to be as "translucent" as described by some. Under indoor lighting it looked just like regular fabric covering, not see-through at all. Outside in direct sunlight the medium weight fabric might be *slightly* see through. It's certainly not like the material used on Ultralights in that respect, I seem to recall someone drew that comparison.
Anyway enough words from me, pictures (this is a Bearhawk):
Rudder, note the rib-stitching tapes as with Ceconite - same materials used there:
Interior door skin (lightest weight) in blue:
Elevator, my friend's plane will be white with blue trim: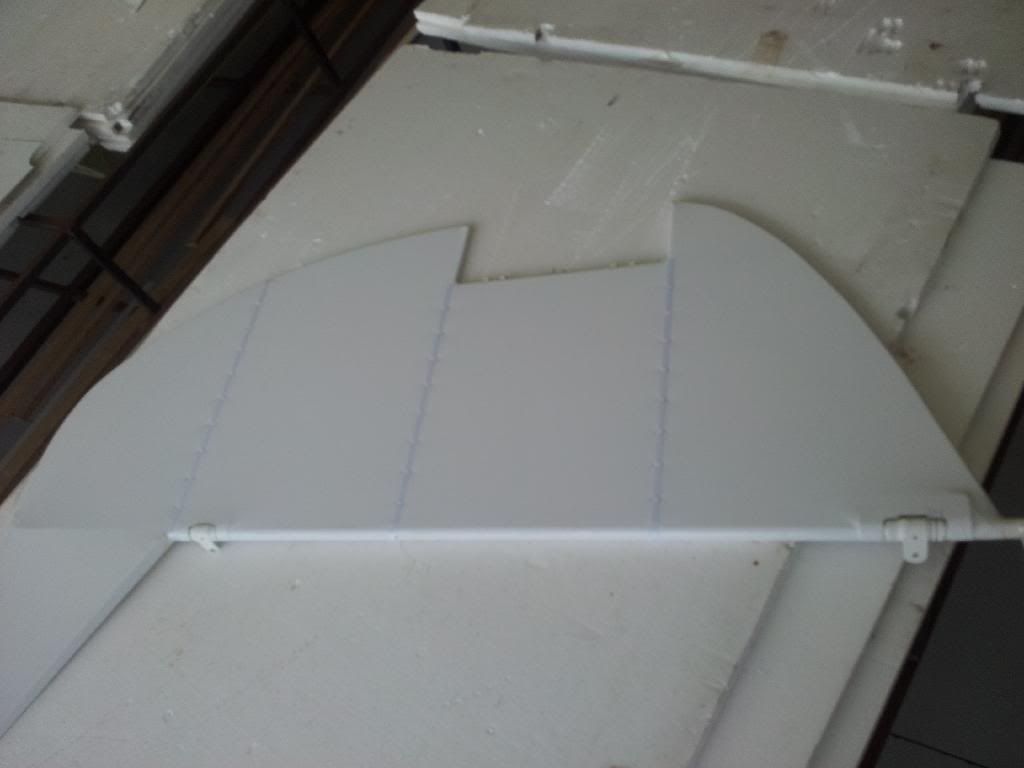 Horisontal stabiliser, with rib stitching and tapes complete:
[/quote]